Concept Retail Event
Identité, Design et Univers
Podium
Retailtainment
Customer Experience
#Lovemestyle
Love at first swipe with Powerful Red, Shameless Nude, High-impact Purple…
Habillez vos lèvres de rouge « with Love » avec une collection à base de puissants pourpres, d'intenses fuchsias, d'audacieux bordeaux à n'en plus finir,
faite pour exprimer votre personnalité !
Show your Self Love ! U are Different_Unique_One of a Kind_Express your Self_Show who you are !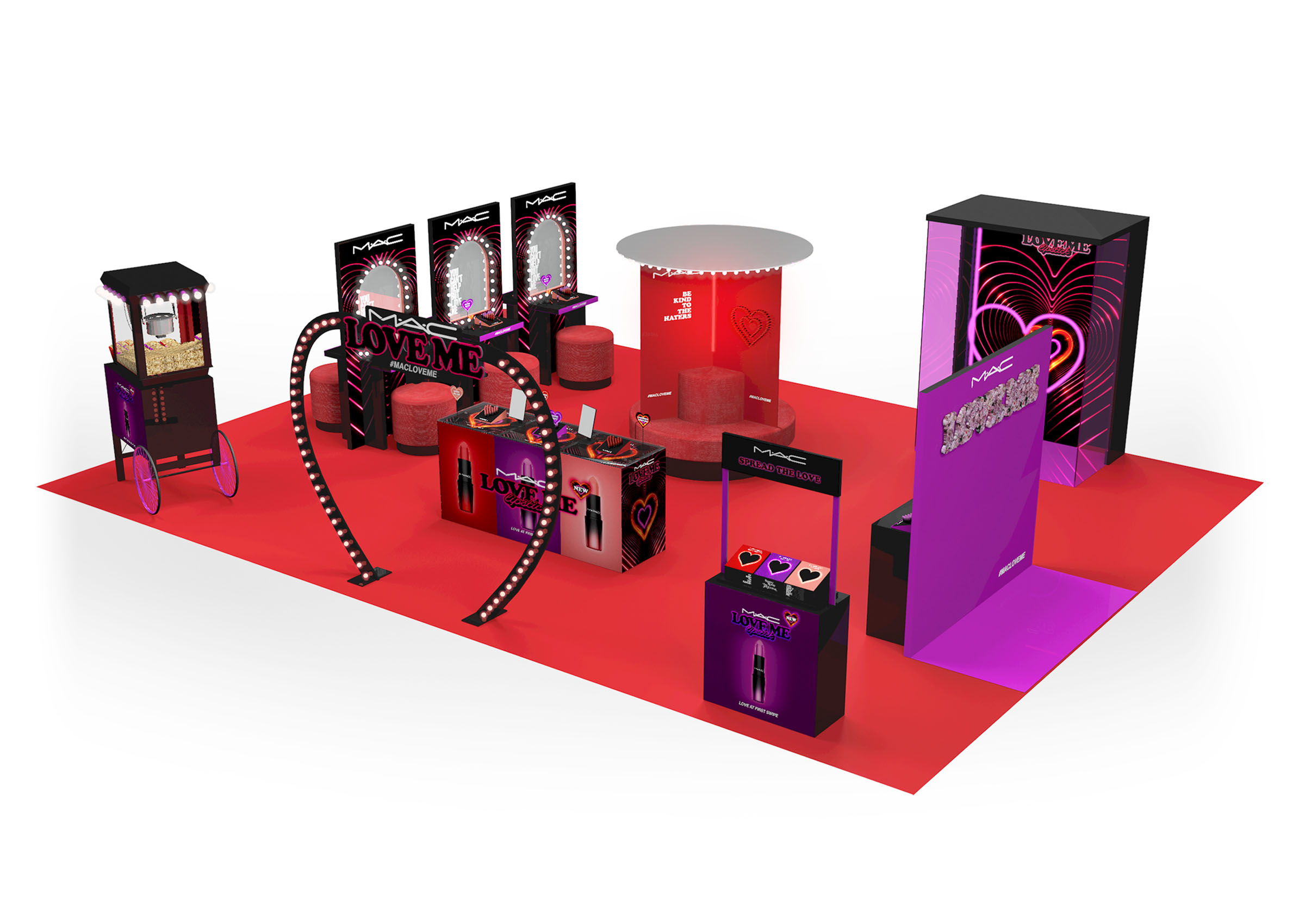 Waiting Space / Selfie Station
Retail Event
Réflexion créative de l'expérience client et déploiement 360. Podium, Retailtainment, Customer Experience.